Career Paths
Your Career, Your Way.
When you choose a career with Northwestern Mutual, YOU are in control of how, when, and where you want to take your career. What's different with us, is that we anticipate that you'll want to grow and advance your career, so we make sure you have plenty of options and growth opportunities.
The first few years are all about learning the industry and how you can help people meet their financial goals. As your experience and portfolio of clients expands, so will the career options available to you. We understand that the best way to ensure the sustained growth of our business is by offering continuous opportunities for professional development to our people, through specialized trainings and/or leadership coaching.
As your career grows, it's development depends upon a number of factors including personal drive, commitment, capabilities, skills, and experience. Northwestern Mutual supports our financial representatives' progress by offering areas of specialization and opportunities for leadership training. Our financial representatives are responsible for the path their careers take, and we are responsible for providing them with ample opportunities for growth. At Northwestern Mutual, there are a variety of paths from which to choose that allows you to create your best possible career. Whether it's working as a financial representative to help your clients reach their goals, as a leader focused on developing others, or as a part of operations that builds and supports the team, you determine how to best use your skills and talents. Watch the video below to learn more about the different career paths that are open to you at Northwestern Mutual.
Leadership - The opportunity for career advancement through the recruitment, development and retention of fellow representatives by opening new offices, strengthening existing ones, and supplying the overall structure and support to maintain and grow the Network. An advisor can maintain his/her own practice while helping other representatives build new ones. Leadership opportunities include, but are not limited to:
LEAD Program Challenges and Rewards Financial Representatives
Through the LEAD (Leadership through Education, Achievement & Development) Program you have access to an exclusive training curriculum that will help you develop the skills needed to take your career to the next level.
The Pittsburgh Network office LEAD is designed to be all inclusive for all representatives who are interested in pursuing a path in leadership. The LEAD program fills our pipeline with future front-line leaders who will continue Northwestern Mutual's legacy in Pittsburgh.
Growth & Development Director(GDD)/Field Director (FD): Assists in the recruitment and selection process in order to build a cohesive unit of productive full-time financial representatives.
Managing Director (MD): Takes on the unique challenge of balancing personal production and managing a district network office.
Managing Partner (MP): Creates a vision and is responsible for the overall success of a network office.
Specialization - The opportunity to specialize in market niches such as disability income, long-term care, annuities and investments. Representatives may also choose to become financial advisors of Northwestern Mutual Investment Services, LLC or wealth management advisors of Northwestern Mutual Wealth Management Company®.
To learn more about our leadership team, please visit our management team page.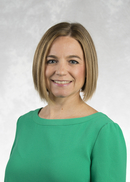 Chief Development Officer
Office 412-288-2324
My Networks:
Peggy is currently our Chief Development Officer, harboring responsibilities for the Core Four with an emphasis on recruitment and development.