Careers
Personal satisfaction and success go hand in hand. We understand that. At Northwestern Mutual Pittsburgh, we provide our financial advisors with the training, resources, and support they need to succeed as independent business owners. Our advisors apply the confidence, knowledge, and skills they gain from this association to develop solid personalized solutions for, and enduring relationships with, their clients.
We foster continued growth by offering opportunities to establish a career path by developing specializations and taking on leadership training. In addition, our recognition programs and compensation structure motivate our advisors to strive for excellence in all of their professional endeavors.  Our vision at Northwestern Mutual Pittsburgh is to be at the center of our clients' financial lives, planning & delivering financial security through an experience that integrates a trusted advisor, engaging technology, long-term product value & financial strength.  Learn more about how you can be a part of that vision.
Northwestern Mutual Internship Program-
13 week training program in fall, spring and summer

Exceptional income potential ($1000 stipend + commission)

You set your own schedule (15-40 hours/week)

One of America's Top Ten Internships for 21 Straight Years, Vault Guide to Internships, 2017 edition

To upload your resume or to learn more about the internship program, please click here.
Northwestern Mutual Career Opportunities-
Financial Representatives and Advisors:
Provide expert guidance and innovative solutions for individuals and businesses in the areas of retirement planning, business planning analysis, employee benefits, insurance and investment services, estate planning and education funding.
Are supported by a highly competent staff and a network of Specialists who provide expertise in all product areas.
Grow their business by building trusted relationships with their clients.
Have exclusive access to Northwestern Mutual insurance products and an array of quality investment choices.
What We Offer-
2 weeks of foundational training and 2 weeks of all day training sessions followed by a three 1-hour training sessions every week

Exceptional income potential

Set your own schedule

To learn more about a career at Northwestern Mutual, please click here.
Northwestern Mutual Accolades:
Top 10 Workplaces in Pittsburgh

Pittsburgh Post Gazette 2017

Best Companies to Work For

World's Most Admired Financial Services Company

Best Company to Sell For

Selling Power Magazine past 13 consecutive years

Training Top 125

Best Places to Launch a Career

BusinessWeek Magazine 2009

America's Top 10 Internship Program

Vault Magazine past 21 consecutive years

#1 Workplace for Operating by Strong Values & Ethics

Pittsburgh Post-Gazette 2017
Watch a 'Day In the Life of a Full Time Financial Representative'
(Click here to view the video)
Gather some insights from this in-depth look into the life Northwestern Mutual financial representatives. Here, you'll see some of our representatives as they navigate their schedules, their practices and their personal lives to find a balance that brings them success and happiness.
Why The Pittsburgh Network Office?
Northwestern Mutual has 77 network offices throughout the country & over 250 district offices. Our downtown office is our main network office here in Pittsburgh. Additionally, we have 3 district offices: Monroeville, Cranberry, & South Hills. Specifically, our mission statement in Pittsburgh is that "We guide, impact & transform the communities we serve." This truly applies to our clients & everyone in our organization.

The Pittsburgh Network Office consists of nearly 100 financial representatives in four locations. Our Network Office is located in Downtown Pittsburgh, and our district offices are located in Monroeville, Cranberry, & South Hills (Mt. Lebanon).

We offer client services in personal and business needs analysis, group insurance, retirement solutions and investments.

Our knowledgeable specialists—in areas that include retirement solutions, estate analysis, wealth accumulation, and investment products and services, along with business needs analysis—are always there to assist you. They will work with you to design client-specific solutions that will help you build and expand your business.

The Pittsburgh Network Office has the capacity to leverage the development of financial representatives through mentorship, training and a quality support system. Learn more about our management team.

Our network office has an innovative marketing and business planning program to help you develop the most effective marketing program.
---
Meet Our Downtown Pittsburgh Growth and Development Directors and Field Directors:
Henry Edwin Haller IV, CLU®
Growth and Development Director
Office 412-288-2394
My Networks:
Ed Haller is a Field Director for the Pittsburgh Network Office of the Northwestern Mutual.  Ed graduated from Washington & Jefferson College with a B.A. degree in Business Administration. He began his career with Northwestern Mutual directly out of college.  Ed also recently received his CLU designation. The CLU designation is one of the highest levels of study in the life insurance profession. It helps Ed to provide a wider array of solutions for his clients' personal needs, including income replacement, estate analysis, and wealth transfer. He takes great pride in providing a higher level of service to his clients.  Ed is a native of Pittsburgh, PA, and currently resides in the South Side Slopes. In his spare time, Ed enjoys playing golf and squash, wakeboarding, traveling, and spending time with friends and family. He is also heavily involved in the community.
---
Sebastian D Becerra
Growth and Development Director
Office 412-596-0577
My Networks:
Sebastian was born in Puerto Rico and moved to Pittsburgh in 2001.  He attended Duquesne University, and joined Northwestern Mutual in 2011.  Sebastian achieved Pacesetter 40, and the Bronze, Silver and Gold New Financial Representative Awards within his first years in the business. Since joining Northwestern Mutual, Sebastian's main goal has always been to help his clients attain financial security for their families and businesses. He has been consistently committed to providing expert guidance and innovative solutions as his clients make some of the most important planning decisions in their lives.  Sebastian has always been dedicated to helping his clients prepare for the best and worst case scenarios, while creating a long-term relationship based on quality service and integrity.
As well as working directly with his clients, Sebastian is a Growth and Development Director (Field Director) for the Pittsburgh Network Office.  He is responsible for developing and leading a team of full time Financial Representatives; assisting their career growth as well as helping them keep a healthy balance with the personal life has brought him a great deal of professional happiness.
In his spare time, Sebastian enjoys boxing, traveling, running, and spending time with his wife Kelly, his family and his friends. Along with spending time with his family and friends, he also enjoys participating in Ironman Competitions and GoRuck Challenges.  Last year, he completed his first ever Ironman in Louisville, KY.  He greatly looks forward to competing again this year and proving that you can do anything you set your mind to.
---
David Robert Nardiello
Field Director
david.nardiello@nm.com
My Networks:
Our Mission is to help people accomplish all of their financial and personal goals through a partnership as if they were our own families.
Our practice specializes in working with individuals that are already in retirement or approaching retirement up to 10 years from now.  Prior to engaging our team, most of our families engaged other advisors and did retirement planning previously in their lives.  Despite this, they are still not 100% confident in their plan.  Most need an independent professional opinion on what exactly they should be doing now to achieve what they really need to accomplish for their families.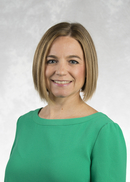 Chief Development Officer
Office 412-288-2324
My Networks:
Peggy is currently our Chief Development Officer, harboring responsibilities for the Core Four with an emphasis on recruitment and development.