Careers
The most exciting part of our business right now is the increasing demand for our products and services, especially the fact that we are thorough professionals. Simultaneously, there are a decreasing number of people capable of delivering this much needed process and service. I have never seen a greater opportunity, than right now, to be in the financial sales and service business."
Northwestern Mutual Internship Program—The Fast Track to Your Career
13 week training program in fall, spring and summer

Exceptional income potential ($1000 stipend + commission)

You set your own schedule (15-40 hours/week)

One of America's Top Ten Internships for 21 Straight Years, Vault Guide to Internships, 2017 edition

To upload your resume or to learn more about the internship program, please click here.
Northwestern Mutual Career Opportunities—What's your game plan?
3 weeks of all day training sessions followed by a 2-hour training session every week

Exceptional income potential

Set your own schedule

To learn more about a career at Northwestern Mutual, please click here.
Watch a 'Day In the Life of a Full Time Financial Representative'
(Click here to view the video)
Gather some insights from this in-depth look into the life Northwestern Mutual financial representatives. Here, you'll see some of our representatives as they navigate their schedules, their practices and their personal lives to find a balance that brings them success and happiness.
Why The Pittsburgh Network Office?
The Pittsburgh Network Office consists of nearly 100 financial representatives in three locations, offering client services in personal and business needs analysis, group insurance, retirement solutions and investments.

Our knowledgeable specialists—in areas that include retirement solutions, estate analysis, wealth accumulation, and investment products and services, along with business needs analysis—are always there to assist you. They will work with you to design client-specific solutions that will help you build and expand your business.

The Pittsburgh Network Office has the capacity to leverage the development of financial representatives through mentorship, training and a quality support system. Learn more about our management team.

Our network office has an innovative marketing and business planning program to help you develop the most effective marketing program.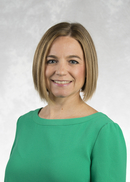 Chief Development Officer
Office 412-288-2324
My Networks:
Peggy is currently our Chief Development Officer, harboring responsibilities for the Core Four with an emphasis on recruitment and development.