Training
Once again, Northwestern Mutual is proud to receive recognition from Training Magazine's Training Top 125 for our Award Winning training programs.
Building a successful practice as a Northwestern Mutual financial representative requires motivation to succeed, hard work, and confidence in your abilities and knowledge of our products and services. You will gain this confidence through proper training and development; both top priorities within our group. Our strategic development plan incorporates best practices that will guide you through each stage of your career – from establishing your initial business plan, to managing a growing practice, to succession planning. We are with you every step of the way. 
You will receive fundamental industry and sales training, access to online educational resources, and will be able to take part in mentoring and joint work programs to gain hands-on experience.
Fastrack Training System – The Fastrack Training System gives new representatives the confidence and skills needed to become successful members of Northwestern Mutual. There are three components to the system: Foundations, Planning Academy and Comprehensive Ongoing Representative Education.
Fastrack Foundations provides you with background and knowledge to maximize your Fastrack Planning Academy experience and get you off to a fast start in the business. You will finalize your own personalized marketing plan and become familiar with field-tested sales language for use with prospects and clients. You will learn about insurance, finance, and sales cycle concepts; how to manage your activity; and Northwestern Mutual's products and traditions.
Your training will have a strong emphasis on the risk management stage of your clients' lives – success in your career rests on your ability to help your clients meet these basic financial protection needs. Wealth accumulation, preservation, and distribution build on this foundation to help you grow your business and offers opportunities to work with network advisors and specialists. 
Fastrack Planning Academy will help you build a foundation of knowledge in Northwestern Mutual's sales techniques, with an emphasis on the art of obtaining favorable introductions and comprehensive factfinding. At the end of training you will understand how to:

Prepare for prospecting, handle objections and effectively build relationships

Ask probing and challenging questions to uncover a prospective client's needs

Identify and understand a prospect's needs to help create unique solutions

Convey your conviction for our business and our needs-analysis process

Ongoing Representative Education takes place three times a week as a follow-up to the training curriculum from Foundations and Planning Academy.These programs are designed to successfully impact new representatives' businesses and inspire them to be career representatives with Northwestern Mutual.  Included are non-variable topics ranging from product training and skill building to business management.  These learnings reinforce the knowledge and sales skills needed to get properly licensed registered representatives off to a fast start in offering variable and investment products to their prospects and clients. 
The Learning Network – Access to our online Learning Network provides quality, job-related training in a timely, consistent, and convenient manner. It encompasses many types of learning events, formats and
materials. It uses familiar, traditional formats such as schools and seminars, books, CDs and DVDs, as well as new methods of learning that utilize technology, including online courses and exams, webcasts, and virtual classes.
The Pittsburgh Network Office is committed to creating a strong and supportive working environment that is designed to maximize your opportunity for success in this business. In this section, you will find brief descriptions of the training, coaching, and other services we will make available to you as you start your business:
Mentor Meetings – A weekly meeting with your mentor to over a variety of different pieces of building the business including case consultation and skill development.

Bi-Weekly Activity Coaching – These bi-weekly meetings take place with a coach who will help you to build the discipline, dedication, and productive activity necessary for success in this industry.
Weekly and Monthly Client Builders – These weekly and monthly study groups fosters the growth and development of your business.

Network Office Days- Network Days are attended by all four offices of the Pittsburgh Office. These dynamic days occur once per quarter.  Each quarter a different topic and a variety of outside speakers are selected.

Internships – As full-time college students, interns generally work 15 to 20 hours per week developing business- and Client Building skills. In many respects, our interns follow the same process for establishing their careers as our full-time financial representatives.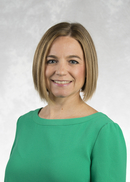 Chief Development Officer
Office 412-288-2324
My Networks:
Peggy is currently our Chief Development Officer, harboring responsibilities for the Core Four with an emphasis on recruitment and development.